Box International Being your excellent partner l Copyright Box International © 2015 - All rights reserved
QUICK LINKS
BOX INTERNATIONAL your industrial supply chain partner. We supply you not only the products, but also consulting service, including technical conception, quality control service and logistic solution.

We are a branch office of a Chinese group located in France, who covers an area of 86000 square meters with 960 operators. Today, we are selling our products in more than 20 countries, principally in USA, Japan, Europe, etc.

The company group is certified in accordance with the EN ISO 9001 quality management system and is continuously working to improve its goals. She has qualified technicians and its laboratory is equipped with the latest tools for dimensional control and is prepared for destructive and non-destructive tests which allow the physical, chemical and mechanic characteristics of the manufactured products to be verified and improved.

Our quality system is strongly established at every level of our organization, and is structured through procedures which manage the functioning of all our activities, with a view to achieving our customer's satisfaction. At any one time, several active research and development projects are in progress to find solutions for customers, to test new raw materials or to develop products with our customers.
Our large, uniform production volume makes it possible for us to implement innovation programs with a view to improving our production capacity and competitive power. Technical support is offered from design, or according to customer's drawing, process and structural engineers to assist in technology advancement and product development.

We are proud of our customer care service and philosophy, giving personal and individual care continuously, attending production demands in very short times with the best finished.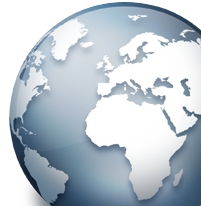 INDUSTRIAL SUPPLY CHAIN SOLUTION

Logistics
CONTACT

Contact form
Box International
17 Allée des Grands Pâquis
Zone Industrielle Est
54180 Heillecourt - France

Phone +33 (0)3.83.27.52.60
Fax +33 (0)3.83.27.52.48

info@boxinternational.fr