1990
Box International in France and the holding company established in Nantong, China, started with a workshop for fiberglass reinforced plastic (GRP) gratings. By improving of our machines, we have developed more than 10 format products. Our products are sold worldwide.

1995
After five years of developments, we invested in a new production line for fiberglass reinforced plastic (GRP) profiles, and a new factory began operating. Since then, the company has experienced a remarkable growth for these five years.

2002
Influenced by intense price competition of GRP market, we turned to invest in mechanical industry, carrying out machining products project for agricultural machines.

2005
Commercial branch office opened in France.

2007
Commercial branch office opened in Germany.
2010
A new quality control lab was opened into use in China, for this project is excellent measuring equipment imported from Germany and Japan.

2011
By this year we have supplied more than 300 different kinds of mechanical products. By investing in new machines, our manufacture capacity had increased sharply.

2012
The start of a joint venture with Box Group. In order to strengthen our services on the European GRP market, we started to cooperate with Box Industrie.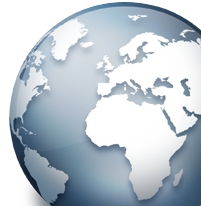 Box International Being your excellent partner l Copyright Box International © 2015 - All rights reserved
QUICK LINKS
INDUSTRIAL SUPPLY CHAIN SOLUTION

Logistics
CONTACT

Contact form
Box International
17 Allée des Grands Pâquis
Zone Industrielle Est
54180 Heillecourt - France

Phone +33 (0)3.83.27.52.60
Fax +33 (0)3.83.27.52.48

info@boxinternational.fr